Wednesday, 09 December 2020
Coronavirus (COVID-19) vaccine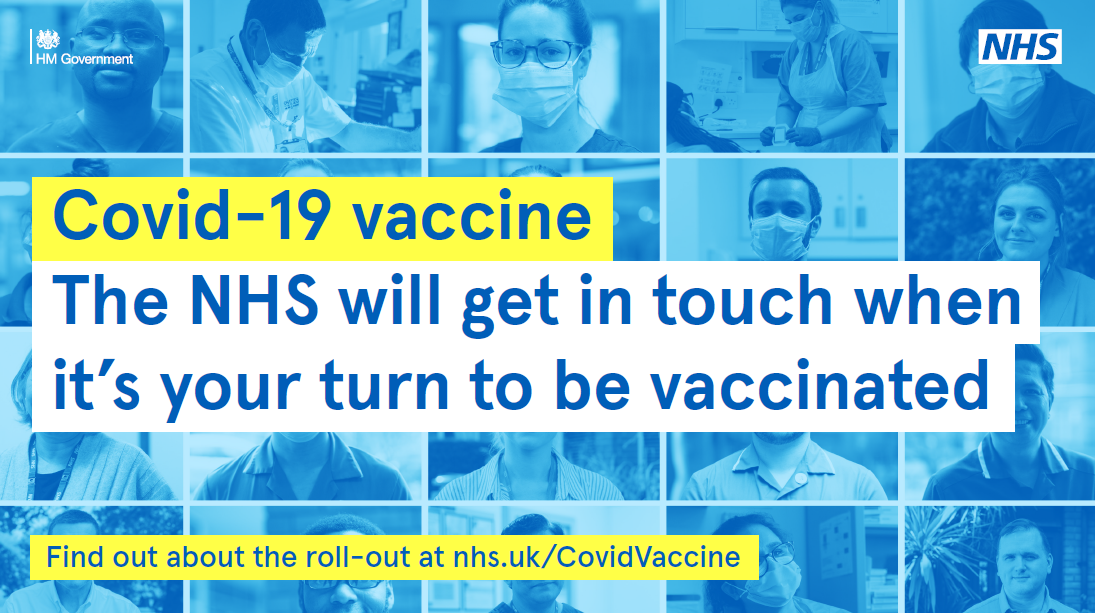 The NHS is currently offering the COVID-19 vaccine to people most at risk from coronavirus.
The order in which people will be offered the vaccine is based on advice from the Joint Committee on Vaccination and Immunisation (JCVI).
The NHS will let you know when it's your turn to have the vaccine. It's important not to contact the NHS for a vaccination before then.
You can read more about the COVID-19 vaccine on the nhs.uk website.
Content provided by NHS Liverpool Clinical Commissioning Group (CCG). For more information, please visit
www.liverpoolccg.nhs.uk
.
Published on Tue, 08 Dec 2020 15:26:51 GMT
Modified on Wed, 09 Dec 2020 10:24:29 GMT